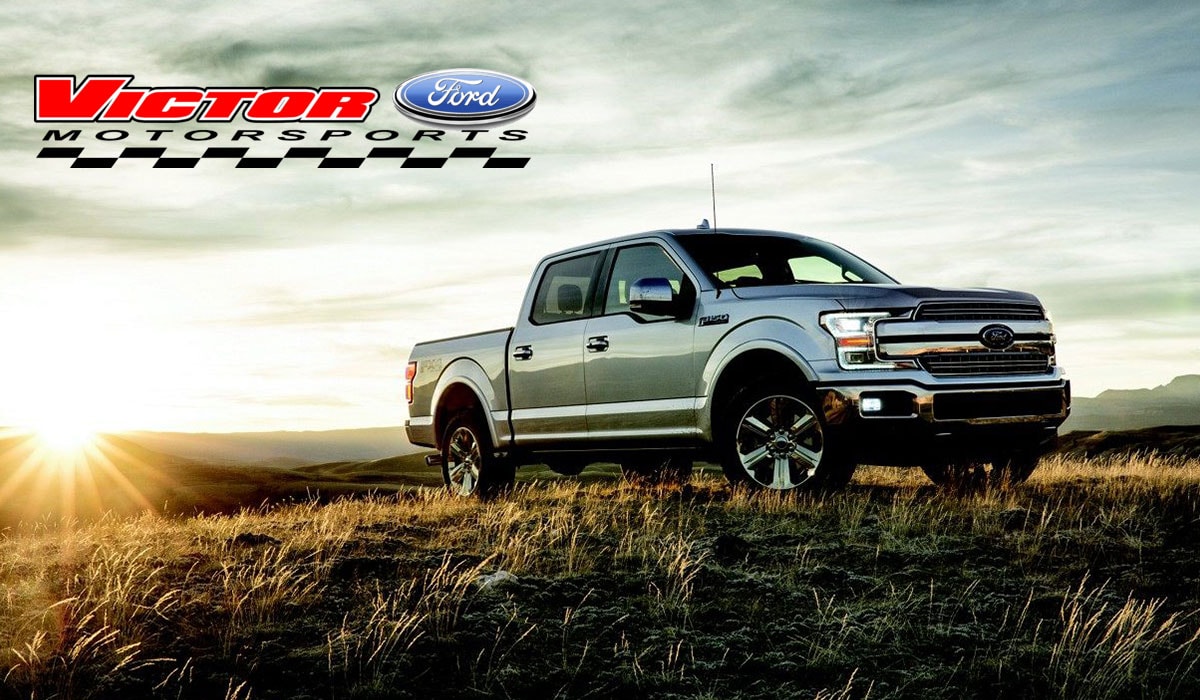 If you live in or around the Crystal Lake, IL area and are looking for a premier vehicle retailer, look no further than Victor Ford in Wauconda, IL. Fueled by our passion for muscle cars and performance vehicles, our family-owned Ford dealership has served the community for over 60 years. Our service team and loan specialists are ready to work with you and help you find your dream car today!




Our dealership offers an unmatched selection of Ford Mustangs and features the only Mustang Exclusive Indoor Showroom in Northern Illinois, which serves as a tribute to the quintessential American Muscle Car. Vehicles housed in the showroom are cared for in a temperature controlled environment, with weekly dusting and waxing.




Victor Ford's New Inventory

Victor Ford offers a wide range of new inventory options for anyone in the market for a new Ford vehicle. With our passion for quality vehicles and new additions being added to our inventory selection nearly twice a month, Victor Ford has become a destination for vehicle enthusiasts.




Ford Mustang: The Ford Mustang is the epitome of the modern American muscle car. At Victor Ford, we carefully select our Ford Mustang inventory. The most recent models are always available for viewing in our Indoor Ford Mustang Showroom.  




Ford F-150: Victor Ford features dozens of quality Built Ford Tough models, including the most recent Ford F-150 Trucks. Road conditions are no match for these trucks, which are built to handle any road with power and ease. Stop by our dealership or browse online today.




We also offer custom builds and a prime selection of nearly 100 vehicles, from cars to trucks to SUVs, we've got a vehicle you'll love. Our new inventory can be viewed on the lot or online any time. Browse our selection and filter through options using a variety of tags such as model, year, price and mileage.




Click here to view our new inventory now!




Victor Ford's Used Inventory

Victor Ford offers a great selection of high-quality pre-owned vehicles. Each vehicle on our used inventory lot must pass a full inspection by our service technicians. We do this to ensure that only the best vehicles are available to our customers, and you can trust that our used inventory is in the proper condition for you to take home.




Our selection of vintage and pre-owned Ford Mustangs is available for you to browse in Our Indoor Ford Mustang Showroom which features a selection of vintage and pre-owned Ford Mustangs. Stop in today to check out our selection go for a test drive.

If any vehicles in our used inventory catch your attention, don't wait to stop in! Our inventory comes and goes quickly. Click here to view our used vehicle inventory now!

Picking a used vehicle can be stressful and overwhelming, especially when there are so many options available. Our free, no obligation CarFinder tool aims to make this process easier for you. The CarFinder tool is built to help you find a vehicle tailored to your specific needs and preferences. After specifying your ideal car, truck, or SUV, CarFinder will do the searching for you and send you details and photos of models that meet your criteria.

Driving home your dream car, truck, or SUV is easy with Victor Ford's auto loans and Ford lease programs. Our team of experts will help find the right loan or lease solution for you, regardless of your credit. Stop in to talk with one of our friendly loan agents today!




Find Your Dream Car with Us Today!

For those in and around the Crystal Lake, IL area looking for a Ford Dealership, Victor Ford in Wauconda is the place to go. Contact us today so we can assist you as you shop for your next Ford vehicle!