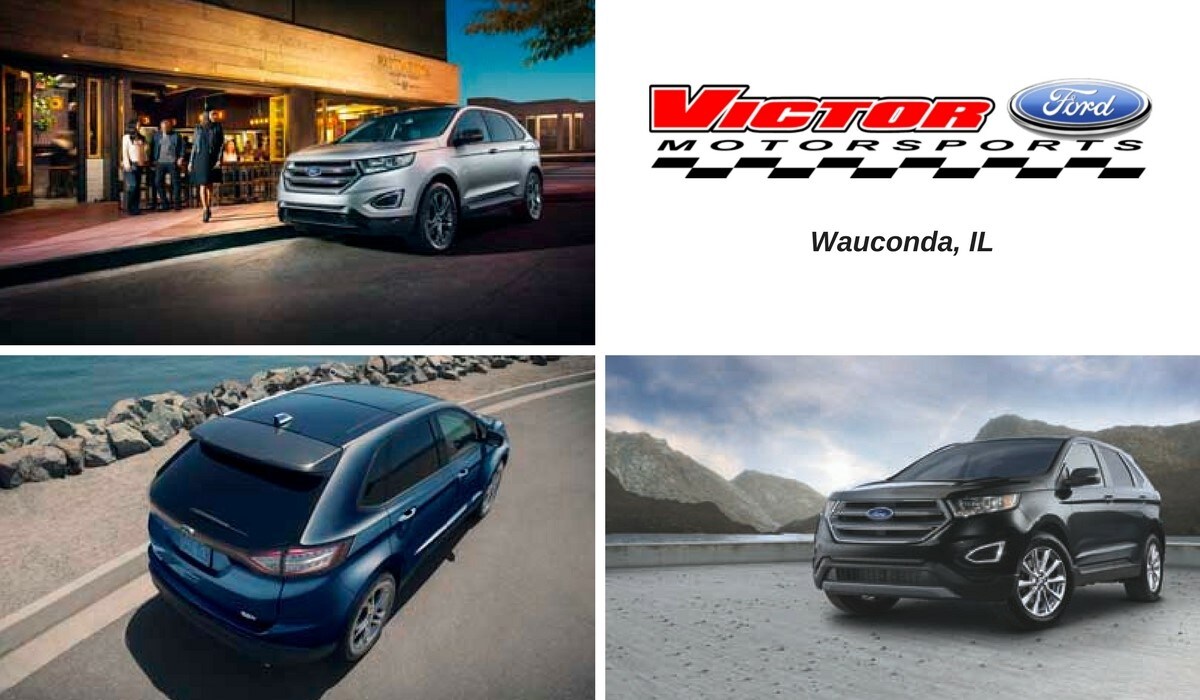 Are you looking for Ford Dealers in McHenry, IL? Victor Ford is located in Wauconda; and as your local Ford dealership, we pride ourselves on serving McHenry and the surrounding communities; including Woodstock, Lake Zurich and Antioch for the last 60 years. As a family-owned business, we began as a farm equipment dealer in 1956. Over time, our offerings have evolved with the needs of our customers.




Today, we are the premier dealer of new and used Ford vehicles with a passion for American Muscle Cars. In fact, Victor Ford owns and operates the only Mustang Exclusive Indoor Showroom in Northern Illinois.




Fellow Ford Mustang aficionados will enjoy our appreciation for American Muscle Cars. It's a local attraction that brings families together to look at and learn about Ford's contribution to performance vehicles. Every car in our state-of-the-art showroom is temperature controlled and meticulously cared for.
New Ford Inventory
At Victor Ford, we carry an extensive selection of new Ford models. As a Ford Dealer near McHenry, IL, we are well situated to service the surrounding communities with high-quality vehicles. Our dealership is where vehicle enthusiasts go to buy their cars.




Ford Mustangs: We keep a variety of new Ford Mustang vehicles in stock for anyone who is looking for their dream car! The Ford Mustang is an instant classic and perfect for everyone from new car owners to Muscle Car lovers. We offer prime selections of the most popular ford models, which we'll happily help you customize.

Ford Trucks: Ford trucks are extremely versatile vehicles. We carry fleet vehicles, pickup trucks, and SUVs. As always, the Ford F-150 is a popular model that is great for everyday use and work. Victor Ford can help you build your own custom truck made exactly to your specifications.




We make it easy for you to browse our cars on our website. You can search by a variety of filters including year, make, model, transmission type, body style, etc. The CarFinder tool allows you to request information or text us if you want to learn more.




Click here to view our new inventory now!
Used Inventory
Not all Ford Dealerships in McHenry, IL carry the great selection of quality Certified Pre-Owned Ford vehicles that Victor Ford does. Our skilled vehicle technicians give all used cars an in-depth inspection before accepting them onto our lot. This ensures our customers only get the best used vehicles in the McHenry area.




Click here to view our used vehicle inventory now!




We highly encourage you to come down to Victor Ford if you are looking for Ford dealers near McHenry, IL. Victor Ford is located nearby in Wauconda, and we're happy to let you test drive a used vehicle. If you're looking for a certified pre-owned Ford Mustang, please feel free come visit our Mustang Exclusive Indoor Showroom. There, we have many new and vintage Ford Mustangs on display.



We're Ready To Serve You
Are you ready to find your perfect Ford vehicle? Stop in and check out our inventory or contact the Victor Ford Dealer near McHenry, IL at 888.854.2528.